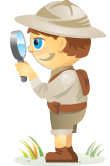 Is your business on Facebook and Twitter?
Have you considered sharing news with your audience?
Research indicates that people are using Facebook and Twitter for more than connecting with friends and brands. They're now looking to these platforms for updates on current events.
In this article you'll discover how the way people use Facebook and Twitter is shifting, and how brands can respond.

Listen now: Play in new window | Download | Embed
Subscribe: iTunes | Android | RSS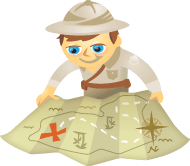 Early efforts in social media marketing have created a tremendous amount of buzz and interest, but surprisingly few case studies focus on monetization.
A recent study by Ketchum and Nielsen shows the number-one activity of social media users (online or offline) is reading blogs – even above TV!
So it's clear that social media is here to stay, and accountable programs must be created to deliver performance and ROI. Here are 3 steps to help you get started:
#1: Define Key Performance Indicators (KPIs) and Measure Against Them
In order to hold any marketing channel accountable, there first must be a framework of metrics that can be tracked, compared to a benchmark (industry or prior program performance) and analyzed over time.  Social channels are no different.  When looking to assign accountability to social programs, the first step is to define KPIs and measure against them.  The three key components to track are: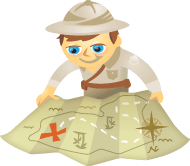 Want to build your personal brand? There are few tools as powerful as social media for quickly building a positive personal brand. Whether you're focusing on a global audience or a local one, social media can help you get visibility and help you forge connections.
In this article, I'll share some tips to help you leverage social media to gain more exposure.
#1: Reap What You Sow
What are you aiming for? What is your goal?
If you want to get yourself known, social media is a great way to build visibility and a platform. Getting known might be your goal or it might be a means to an end. Again, social media can help you build connections that pay off in terms of opportunities and offers.