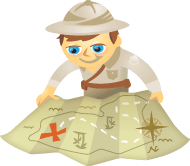 Would you like to find out when your social media followers are most active?
Do you want to know which social network drives the most leads to your website?
There are many social media statistics you can track, but it's important to track the data specific to your business's use of social media.
Track the right metrics for your community and you'll better understand how and when to share information, as well as what type of content drives the most traffic to your website.
In this article, you'll learn how to track and measure four important social media metrics to help you improve your social media marketing.
#1: Determine the Best Times to Post Updates on Twitter and Facebook
Twitter
Because Twitter moves at such a rapid pace, tweets get buried quickly. Knowing when your followers are online plays a crucial part in your tweet's visibility and success.
Luckily there are some great tools to analyze the activity of your followers.
Tweriod looks at the recent tweets of your followers and provides you with analytics and data that show when your followers are the most active.
Once you connect your Twitter account to Tweriod, it runs an analysis and summarizes the best hours of each day for you to reach your followers with your tweets. The report is delivered to you by email or a DM when the results are ready.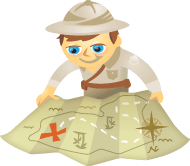 Have you ever been asked to show the return on investment (ROI) for your social media work?
Have you had trouble giving an exact number to explain your ROI or even set quantitative goals for your social media?
25% of marketers said that their biggest marketing challenge was finding the ROI of their marketing activities.
In this article, I'll show you how to tweak some of your social media actions with your business goals in mind and make them easier to tie to your ROI.
#1: Use Social Media to Promote Your Offers
Social media is an important channel to promote any content you create. Whether you've created an ebook, blog post, webinar or white paper, you should promote it through social media.
Tap into your social audience whether you're on Twitter, Facebook, LinkedIn, Google+ or Pinterest.
As you can see on Twitter, it's important to link to all of your content with your tweets. And remember to include hashtags to gain further visibility on Twitter.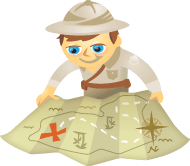 Are you looking for simple, straightforward metrics to measure the impact of your social media efforts?
Social networks and blogs continue to dominate Americans' time online (accounting for nearly a quarter of total time spent on the Internet) according to a recent Nielsen report on social media, .
While we all know how important it is to market through the various social networks, it is vital to track and measure your efforts for success.
Here are five simple metrics to find out whether your social media effort is paying dividends.
#1: Examine Referring Traffic
Google Analytics is a fantastic way to measure how much traffic is being referred to your website from the various social channels.
Under the Traffic Sources tab, click on Referring Sites and then type in your social network of choice to see how much traffic is being referred. Set up goals based on the actions you want your visitors to complete.