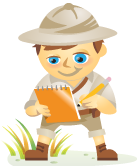 Have you ever wondered how mega-corporations manage their social media initiatives?  Keep reading for a fascinating inside look at Intel Corporation's sophisticated social media initiatives.
I interviewed Ekaterina Walter, a social media strategist at Intel to better understand how the company is using Facebook.
For the last two years, Ekaterina has been part of Intel's Social Media Center of Excellence.  In addition to developing social media policy for their 80,000 employees, the center is also responsible for strategy, training and monitoring.  Ekaterina manages Intel's Facebook page.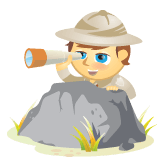 The Big 4-0. For most, turning 40 inspires something big.
For Danny Brown, it wasn't a sports car, Vegas trip or marathon run. He was inspired to set a different challenge for himself—to bring people together and raise money for worthy causes.  And the response was very unexpected…
To celebrate his 40th, Brown and his wife spent a few days at Niagara Falls. Taking a break at a local café, they noticed an elderly woman come in by herself and order ice cream.
Brown wondered about her story.
After he and his wife headed home, Brown couldn't stop thinking about the lonely-looking woman in the café—and regretted not talking with her.