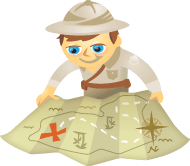 Do your readers see you as a logo instead of a real person?
Are you sharing the real you in your social marketing?
It's tough to walk the fine line between being professional and being yourself. With social media those two things don't have to be mutually exclusive.
In this article you'll discover four ways you can infuse your personality into your online marketing efforts.
#1: Tell a Really Good Story
Everyone loves a good story. In fact, stories stimulate the brain and change how we act.
As a marketer, part of your job is to tell a story that leads to long-term relationships and sells a product or service. The trick is sharing the right story to draw readers in, but keeping it short enough that they don't lose interest.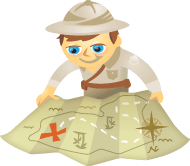 Is humor part of your brand's personality?
Do you wonder if it should be?
When humor fits with your brand's online identity, it can be a powerful social media tool.
In this article I'll show you examples of three ways you can use humor to grab attention.
Define Your Online Tone
Humor is an excellent addition to your social media toolbox. It makes your brand memorable, invites conversation and improves shares, likes or retweets.
If you want to use humor as a social media marketing tactic, you'll find good examples later in this article, but first let's talk about the importance of defining your online voice (or tone). Humor relies on having the right tone.