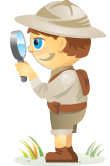 Are you looking for the latest trends in social media marketing?
Has your business kept up with the growing mobile social media opportunities?
New research seems to show all roads leading to mobile. Whether we're talking about Facebook, YouTube or the latest new toy, Snapchat—research shows that well-executed mobile strategies will offer the biggest payoff for marketers.
Here's a summary of the latest research…
#1: Facebook Mobile is the Largest Source of Social Traffic
According to Shareaholic's Social Media Traffic Report (October 2013), publishers saw average referral traffic from Facebook mobile grow 253% between September 2012 and September 2013!
There are two reasons for this. First, as of September 2013, 874 million people used Facebook's mobile app, up by 45% from the year before. Second, smartphone use has reached critical mass here in the U.S. (53% of Americans are smartphone owners).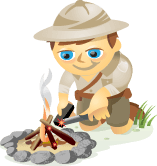 As with any new technology, social media has spawned its share of misconceptions and myths that keep people from interacting.
It's time to debunk the big myths that are keeping business owners and marketers on the social media sidelines.
Myth #1: My Customers Aren't on Social Media
Wow, if I had a dollar for every time I heard this one….  Seriously, this myth keeps more businesspeople from interacting with potential customers through social media than any of the others.
The fun part is all you need is a little data to convince people that their target customers are indeed on social networks.