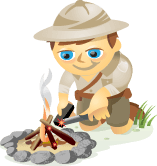 Are you considering using Quora? Has all the buzz got you wondering if it's worth it? Keep reading for my full review.
When I first heard about Quora, the conversation went a little like this:
Jill: "Have you heard of Quora? It's a question and answer site."
Jack: "You mean like Yahoo Answers?"
Jill: "No, it's full of experts who give you the best answers."
Jack: "You mean like LinkedIn Answers?"
Jill: "No, the community votes for the best answer and they can hide irrelevant answers."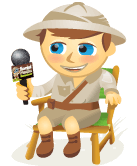 In this video I interview Greg Piche, Social Media Architect for Clorox. Greg shares insights into how the company's new social media site Clorox Connects helps Clorox connect with partners and consumers to generate new ideas.
You'll also hear how the 100-plus year old Clorox rolled out its social media community.
Be sure to read the other takeaways below.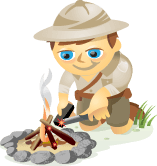 There's no doubt that online video marketing is on the rise.  Numerous studies and statistics prove that video works.  In fact, Forrester Research found that videos were 50 times more likely to receive an organic first page ranking than traditional text pages.  That's a pretty impressive stat!
Online video marketing is attractive to many businesses today for numerous reasons.  Making videos and posting them online is fairly inexpensive.  Plus, online videos stay online forever.  If you spend the money to record once, your video could still be getting views a year from now.