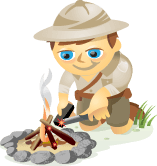 Do you use browser extensions to manage your social media?
Are you looking for more browser-based tools?
There are a number of options to help community managers kick normal workflows into hyperdrive.
In this article, you'll discover five web apps and extensions to turn your browser into a productive social media machine.
Why Web Browser Apps and Extensions?
With a bit of retooling, browsers can become the perfect place to manage your social networks and services by building a personalized combination of apps and extensions to handle the unique needs of your online presence.
It's up to you which browser you use, but I suggest Chrome. Not only is it the most widely used browser (at 56%), it's also the platform where the most exciting web development is happening right now.
So keep reading for five social media tools that teach an old dog (your browser) some new tricks.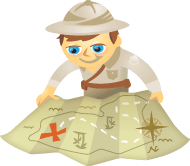 Do you blog? Are you active on social media?
Have you integrated your blogging with your social activities?
Blogging can help you improve your social media marketing.
In this post, you'll discover four tips to enhance your social media efforts using your business blog.
#1: Share Your Blog Posts in Your Social Status Updates
Not sure what to post on your Facebook wall or Twitter profile? How about links to your blog posts?
The rule of thumb is to have a 80/20 split with 80% of your updates not self-promotional and 20% self-promotional. If you use the 20% self-promotional updates to share links to your blog content, you'll give your followers something more valuable to read than a product or service sales page.