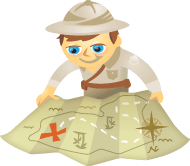 Are you wondering why your social media efforts aren't working?
Social media success sometimes appears arbitrary.
Perhaps you've wondered, "Why does company X generate leads and business from their social activity while my company wastes resources on blogs that don't get read and tweets that go unanswered?"
Social media is so new, sometimes the path to success is unclear and it's easy to lose your way.
If you want to demystify the experience and improve your ROI (return on investment), you need to make sure that your marketing and campaigns include these four essential components: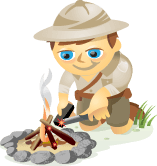 As with any new technology, social media has spawned its share of misconceptions and myths that keep people from interacting.
It's time to debunk the big myths that are keeping business owners and marketers on the social media sidelines.
Myth #1: My Customers Aren't on Social Media
Wow, if I had a dollar for every time I heard this one….  Seriously, this myth keeps more businesspeople from interacting with potential customers through social media than any of the others.
The fun part is all you need is a little data to convince people that their target customers are indeed on social networks.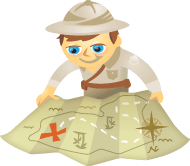 Let's face it—we're all looking for shortcuts to help manage our businesses and social media interactions more efficiently and effectively.  One of the best ways to make your social media activities run more smoothly is outsourcing—having someone manage certain tasks for you.
But when it comes right down to it, there are certain things that shouldn't be outsourced, and there are really good reasons why "you" need to be a part of your social media strategy.
In fact, if you're thinking of hiring someone to manage your social media accounts and handle your online networking, you may want to think again, because you might end up with exactly the opposite of what you're after.
This article will look at social media tasks and what should and shouldn't be outsourced, to see maximum results for your small business.