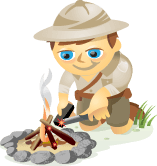 Are you measuring your social media efforts?
Do you know what's working?
Over the years, there have been dozens of social media monitoring tools launched, but not all social media monitoring platforms are created equal.
In this article I'll show you five platforms that may work for your business.
Social Media Monitoring 101
Before taking a closer look at these platforms, here are a few questions you'll want to answer first. Your answers will allow you to find the right tool for your business needs.
What Does Your Business Need to Measure?
The most important thing to establish before selecting a monitoring tool is what you're actually going to measure. Any social media campaign worth its salt has clearly defined objectives and measurable outcomes.
These measurable outcomes, or key performance indicators (KPIs), are agreed-upon metrics that will help you determine whether your social media marketing efforts are successful. They can fall into several categories and include thousands of exact pieces of data.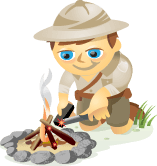 Do you want to improve the results of your social media marketing?
Measuring your social media performance is key to getting great results.
You need the right tools to measure those results.
In this article, we'll go through 3 analytic tools to help improve your results on social media.
#1: Mention – Monitor Your Brand Anywhere on the Web
Mention is an excellent social media and web monitoring tool. You set up alerts based on keywords, and content related to those keywords is displayed through the Mention application or sent to you via email or social media.
When you monitor and track keywords, you can find potential business, build relationships with new people and respond quickly to situations that could damage your brand.
There are many monitoring tools available, but many either are very expensive or have limitations.
For example, you may use Google Alerts to track keywords mentioned on the web. However, I've found these alerts are not nearly as comprehensive as Mention. Google Alerts also does not provide the functionality that's essential to manage and proactively respond to these alerts. Mention provides this functionality.
Mention is a very cost-effective and comprehensive solution that monitors your alerts across a variety of sites.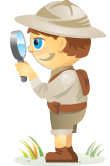 How much time are you spending on social media? Can you tell if it's helping sales?
Wouldn't it be nice to have a framework for measuring the impact of your social media efforts?
That's where Susan Etlinger's new research for the Altimeter Group comes into play. Susan did qualitative research with 60 social media marketers and vendors to understand how businesses currently measure their social media performance.
Her goal: to develop a framework for tying social media performance to business goals.
NOTE: Because Susan's original research targeted enterprise-level companies, I interviewed her to add some small business insights. The following comments combine results of the research and that interview.