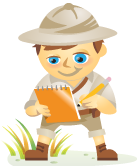 I recently interviewed Andy Sernovitz, founder of the Social Media Business Council, an organization that includes many of the world's largest brands such as Cisco, Coca-Cola, General Motors, Microsoft, Proctor & Gamble and Wells Fargo, just to mention a few.
Andy is also author of the book Word of Mouth Marketing and founder of GasPedal, a group that advises big brands such as TiVo, Dell, Sprint and Kimberly-Clark.
During this interview, you'll gain insight into how large corporations are employing social media and you'll also gain Andy's insight into word-of-mouth marketing.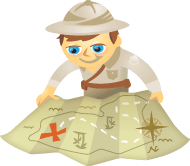 Conversations are happening online with or without you. This is one of the most frequently used social media sayings. If you're engaging with social media for your company, it's almost second nature.
However, there are still many who are struggling to 'sell' social media to their executives.  And as Doug Frisbie, Toyota National Marketing Manager says, "The price of inactivity is greater than the risks of anything we'd be doing in social media."
Let's explore 9 ways you can make a good case for social media programs.