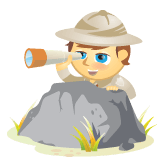 Are you soliciting user-generated content (UGC) for your business?
Would you like to know how to get the most out of user-generated content?
Medtronic Diabetes, which develops and sells diabetes management products, has been soliciting user-generated content since 2012.
Their Share Your Story Facebook app has been so successful that it is driving a 2-to-1 return on investment (ROI) for their entire social media program.
Read on to discover best practices from Medtronic Diabetes for how to get the most out of user-generated content.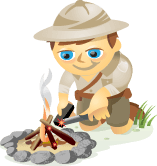 Are you considering mobile marketing? Wondering how mobile opt-ins differ from social opt-ins?
Keep reading to discover how mobile opt-in marketing is unique from social media marketing.
In a previous post discussing how to combine QR Codes with Facebook, I received a lot of questions about opt-ins. Given the importance consumers place on spam management across all media, and brands place on tracking digital marketing's effectiveness, understanding social and mobile marketing opt-ins is imperative.
Opt-in Marketing Defined
Traditional opt-in marketing, often called "permission marketing," requires marketers to get explicit permission from consumers before they can deliver marketing collateral to them. This approach contrasts with "interruption marketing" where consumers receive messaging from a brand without giving consent (which, when done badly, reminds us of a certain meat product).