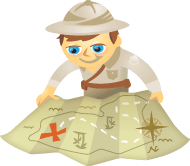 Does your business have a social media strategy?
According to research conducted by Constant Contact, over 50% of small businesses need help with social media.
While many businesses have a social media presence, many are not engaging on those platforms and thus not meeting their goals.
With planning, your small business can use social media effectively.
Here are seven steps to a social media strategy for your business.
#1: Determine Your Business Objectives for Social Media
How do you want to use social media to help your business? What goals do you want to achieve?
Make your goals as concrete, measurable and achievable as possible. For example, if you currently get five new leads a month, setting a goal to get 100 new leads in the next 12 months is more realistic than setting a goal to get 5,000 new leads.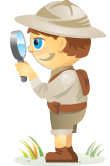 How much time are you spending on social media? Can you tell if it's helping sales?
Wouldn't it be nice to have a framework for measuring the impact of your social media efforts?
That's where Susan Etlinger's new research for the Altimeter Group comes into play. Susan did qualitative research with 60 social media marketers and vendors to understand how businesses currently measure their social media performance.
Her goal: to develop a framework for tying social media performance to business goals.
NOTE: Because Susan's original research targeted enterprise-level companies, I interviewed her to add some small business insights. The following comments combine results of the research and that interview.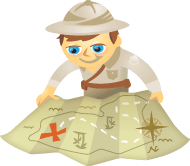 Many business owners and marketing professionals respond to the social media buzz with what Olivier Blanchard calls the "Social Media Terror Syndrome"—a wait and see approach.  The next barrier is often a lack of time.  And the focus becomes "how do I avoid the social media time suck?"
Here are 7 steps to help you overcome the time dilemma.