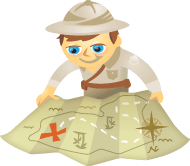 Once you find time for social media and move from social chatter to using social media for a purpose, you'll see firsthand how difficult it can be to get noticed.
You might be using social media for marketing, campaigning or bringing attention to a worthy cause, but you'll be battling against every other person who has the same intention or is just there for a fun time.
How do you cut through all the social media noise and get people to notice what you have to say?
Fact is, it's not always easy.  To help you, here are 10 ways to make your message more likely to get noticed …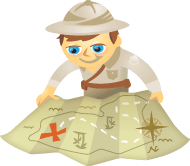 Let's face it—we're all looking for shortcuts to help manage our businesses and social media interactions more efficiently and effectively.  One of the best ways to make your social media activities run more smoothly is outsourcing—having someone manage certain tasks for you.
But when it comes right down to it, there are certain things that shouldn't be outsourced, and there are really good reasons why "you" need to be a part of your social media strategy.
In fact, if you're thinking of hiring someone to manage your social media accounts and handle your online networking, you may want to think again, because you might end up with exactly the opposite of what you're after.
This article will look at social media tasks and what should and shouldn't be outsourced, to see maximum results for your small business.