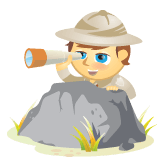 On the morning of June 10, Kristen Jacobs was monitoring the Twitterverse for mentions of her employer, Creative Memories, as she usually does. One tweet in particular stood out.
Upon closer inspection of the tweet and link, Jacobs discovered that Creative Memories was going head-to-head with one of America's biggest retailers, Target, in a "Minnesota Brand Madness" challenge put on by the Minneapolis St. Paul Business Journal.
This was news to Jacobs (the company's web content community manager), as well as the rest of the scrapbooking company. But Jacobs knew where to turn first.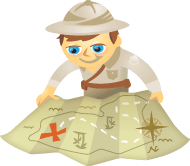 Let's face it, LinkedIn is a very underutilized social media network. Most people believe that it's too hard to make connections, and therefore use it more as a résumé site. There is so much more potential with this professional social media network.
How many of us have created a LinkedIn account and left it dormant for months?
It was my goal recently to attend more LinkedIn webinars and teleseminars to learn more about this mysterious network. I have often thought to myself, "I'm a professional. Why am I not utilizing this site?" I've even heard LinkedIn referred to as the "red-headed stepchild" of social media.