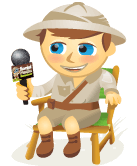 In this video I interview Jay Berkowitz, author of The Ten Golden Rules of Internet Marketing Workbook.
Jay shares an innovative way to beat your competition using special social channels and critical tips on how to improve your social media marketing.
Be sure to check below for the other takeaways.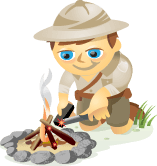 Are you a blogger? Using WordPress?  This article contains a number of powerful plugins that will take your blog to the next level.
Blogging and Social Media?
Where does blogging fit into your social media mix? Many people I encounter still haven't taken the time to start a blog for their business.  I've heard many different reasons for not having a business blog—from not having enough time to insecurity about writing style.
Blogging should be one of the cores of your business. It should be right in the middle of your social media mix—the bulls-eye, the main target.
It's important to note that your blog is the hub into which all of your social media networks feed for optimal exposure. Some people feel overwhelmed by the notion of starting and maintaining a blog, so below I discuss 11 essential WordPress plugins to get your blog off to a racing start.