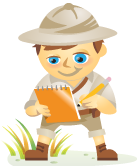 I recently met with Jason Falls, the founder of Social Media Explorer and co-author of the hot new book, No Bullshit Social Media: The All-Business, No-Hype Guide to Social Media Marketing (Jason co-authored this great new book with Erik Deckers).
Jason also has a past with Social Media Examiner. He was one of our founding contributors.
Mike: Some might think the title of your book is a little edgy for the business world. Share how you came up with it and what you are setting out to accomplish with this new book.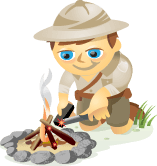 As with any new technology, social media has spawned its share of misconceptions and myths that keep people from interacting.
It's time to debunk the big myths that are keeping business owners and marketers on the social media sidelines.
Myth #1: My Customers Aren't on Social Media
Wow, if I had a dollar for every time I heard this one….  Seriously, this myth keeps more businesspeople from interacting with potential customers through social media than any of the others.
The fun part is all you need is a little data to convince people that their target customers are indeed on social networks.