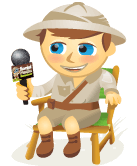 In this video I interview Jason Falls, founder of the popular blog Social Media Explorer.
Jason talks about how the smartphone revolution is changing social media and the businesses most likely to benefit from these trends. He also shares some of the biggest mistakes businesses continue to make today.
Be sure to check out the takeaways below after you watch the video.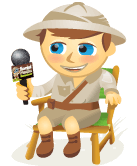 In this video I interview Jay Baer of Convince And Convert. Jay provides social media consulting to leading businesses.
In this video, Jay offers social media tips to help businesses succeed.
You'll learn why Jay talks of "Noah's ark" in social media and why Twitter and Facebook are not a social media strategy. He shares a wealth of information. Be sure to see the other takeaways below.