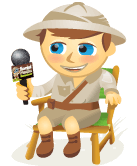 In this video I interview Michael Brito, vice president of Edelman Digital. Michael has worked with some big brands such as Hewlett Packard, Yahoo and Intel.
Michael explains why there's a need to get your social media message right today and how businesses can use governance and training to do this. And you'll also hear a great tip on how to get more out of your social media activities.
Be sure to check out the takeaways below after you watch the video.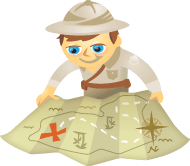 Once you find time for social media and move from social chatter to using social media for a purpose, you'll see firsthand how difficult it can be to get noticed.
You might be using social media for marketing, campaigning or bringing attention to a worthy cause, but you'll be battling against every other person who has the same intention or is just there for a fun time.
How do you cut through all the social media noise and get people to notice what you have to say?
Fact is, it's not always easy.  To help you, here are 10 ways to make your message more likely to get noticed …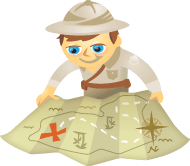 Many business owners and marketing professionals respond to the social media buzz with what Olivier Blanchard calls the "Social Media Terror Syndrome"—a wait and see approach.  The next barrier is often a lack of time.  And the focus becomes "how do I avoid the social media time suck?"
Here are 7 steps to help you overcome the time dilemma.