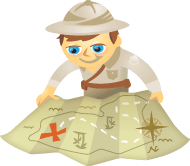 Many small businesses and solo entrepreneurs dive into social media marketing strategies without visualizing a bigger plan. What ensues is usually far from what they had hoped. Instead of attracting more leads and sales, they end up wasting time, money and passion.
It doesn't have to be this way.
This problem can be easily remedied by taking time to learn from those who are already experiencing success with social media marketing and by implementing a clear, specific, actionable and measurable web marketing plan.
In this article, I'll give you a step-by-step overview of the actions that will M.O.S.T. help you succeed in marketing your business online.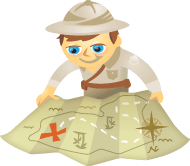 When people hear the word design, they sometimes think only of making something look good, using colors and graphics to add interest. But on the web, and especially on a blog, design has a purpose: to grab readers when they arrive, make it easy for them to get what they want, and create trust through a consistent and professional look.
A well-designed business blog:
Uses visual interest to make posts easy to read
Brands your business in a consistent way
Places useful information in places where it is easy to find
Isn't cluttered with things that aren't helping you promote your business
Makes it easy for readers to do what you want them to do