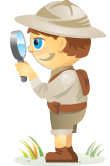 Are you wondering how other businesses are allocating their social media activities in relation to other marketing tasks?
This article reveals the findings of a few new research studies. What they found might surprise you.
Small Business Focusing Big Time on Social Media and Blogging
Small businesses are spending three times more on social media and blogs than larger businesses.
In HubSpot's 2011 State of Inbound Marketing Report, researchers discovered that small businesses plan to spend 29% of their lead generation budget on social media and blogs. Asked the same question, medium to large businesses only plan to spend 9% on the same categories.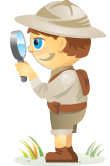 Social media networks are fields of dreams for marketers.  With over 500 million active users on Facebook today, there's no doubt that Facebook is a social media powerhouse.  And although Facebook is a social networking favorite, it's not alone.
Marketers are taking note of many different social media opportunities and beginning to implement new social initiatives at a higher rate than ever before. Here are 3 new studies that show social media is still on the rise:
#1: Small Business Doubles Social Media Adoption
One positive result from the economic downturn is the rapid growth of social media marketing.