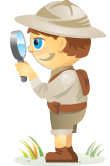 Are you wondering what the latest social media trends are for marketers?
Want to make sure you don't miss out on the next trend in social media?
Fresh from the 2014 Social Media Marketing Industry Report (which surveyed 2,800+ marketers), this article will highlight some of the newest social media trends faced by marketers.
Latest Research Reveals Social Media Trends
Not surprisingly, the use of visual content (infographics and memes) is set to increase over the next year—70% of marketers plan on increasing their use of these content forms.
Speaking of infographics, here's one that illustrates some key findings from the survey: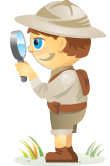 Want to know where social marketers are focusing in 2014?
Looking for the latest social media trends to inform your marketing?
Based on new research, here are five areas you should start paying attention to right away.
Note: This article is based on Exact Target's 2014 State of Marketing Report, which shows top marketing objectives, priorities and concerns for 2014.
#1: Social Listening Becoming Important
More brands are beginning to really listen to their customers.
According to the report, 60% of marketers were using social listening strategies in 2013 and 24% plan to do so in 2014. The sad news is that only 31% of marketers think their social listening is fully effective.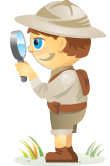 Are your social media marketing campaigns bringing in sales? If you answered "yes," you're part of a very small group found a recent study.
Although many marketers see the value and potential of social media marketing, most have yet to translate that into sales, found a new report by R2integrated.
According to the study, 65% of respondents said that their companies have not increased revenue or profited using social media. When asked about their biggest impediment, 36% of the respondents cited "not enough data or analytics to develop ROI" as their #1 challenge.
A few key finding determined what set the winners apart from the losers.