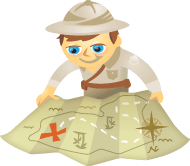 Do you want to get more business through social media?
Are you looking for new ways to generate leads?
As marketers and business owners, you're constantly looking for potential customers.
In this article you'll find 16 resources to help you generate leads with social media.
How to Generate Leads
Before you boost your social media lead generation, it's essential to make sure you've established yourself as an authority in your field through your website, blog and enewsletter, as well as your business practices.
These points of contact are incredibly useful for generating leads, and at the very least, are perfect for maintaining contact with your readers, subscribers and customers.
10 Ways to Turn Your Blog Into a Lead-Generation Machine: This "10-step prescription to increase your visibility and attract more qualified folks to your site" by Ann Handley on Entrepreneur is a matter-of-fact way to look at your blog strategy through the lens of lead gen.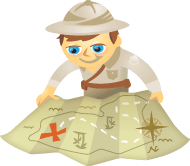 Have you thought about promoting your product or brand on reddit?
Do you know how to engage the reddit community?
In this article I'll show you how brands can engage on reddit and create a successful lead generation campaign using Reddit sponsored headlines.
What's reddit?
Reddit is a website that showcases popular links and information. Reddit's unique culture can make it hard for brands to navigate.
Redditors expect extreme transparency and authenticity from advertisers. Spam and hard selling aren't tolerated and using either tactic will damage your brand's reputation.
It doesn't matter how awesome your content is. You can't approach reddit the same way that you do Facebook, Twitter or Pinterest. If you jump in and submit content blindly, you could find yourself banned or your websites blacklisted.
How Does Engagement on Reddit Work?
Engagement on reddit takes place in subreddits. Subreddits are niche communities filled with people who are passionate about a specific topic.
Examples of subreddits include:
As a business, you need to learn the ropes and focus on supporting the subreddits you join, instead of marketing to them. Think more about offering solutions, sharing resources or asking questions, and less about selling.
Subreddits are most often created and moderated by reddit community members, but in rare cases a brand creates a subreddit.
For example, last year, Ford Motor Company created the /r/FordPiDayChallenge and worked hand in hand with the reddit team to run a campaign for Pi Day on March 14.
Every 3 minutes and 14 seconds, Ford posted a math question to their subreddit. Each question included a reference to a Ford vehicle.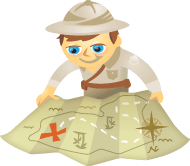 Do you want to convert your fans and followers into paying customers?
Are your social activities working?
In this article I'll show you 5 simple ways to tweak your social media updates for better sales conversion.
Some social media updates can go further toward bringing in sales than others. And they can do this without detracting from the spirit of social media.