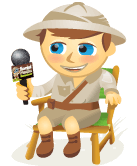 In this video I interview Ramon De Leon, the managing partner of six Domino's Pizza franchises in Chicago. As you can imagine, this is a very competitive market. But Ramon uses some unique social media marketing tactics that make the difference.
Ramon shares these marketing tips and shows businesses how to use social media to attract local customers and turn them into raving fans.
Be sure to check out the takeaways below after you watch the video.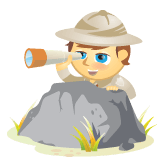 When it comes to social media, it takes a lot to impress Amy Korin.
Her resume includes digital strategy for global companies like Procter & Gamble, General Motors, Sun Microsystems and Zappos.
But her local Domino's Pizza joint left her "completely shocked."
On a rainy Sunday night, her Domino's Pizza order took an hour to arrive and then was the wrong pizza. She turned to Twitter to vent: "hardly any room for human error, but still a mistake."
What followed went way beyond the mea culpa tweet increasingly more common in business today.