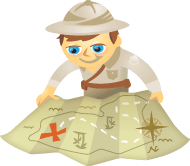 Conversations are happening online with or without you. This is one of the most frequently used social media sayings. If you're engaging with social media for your company, it's almost second nature.
However, there are still many who are struggling to 'sell' social media to their executives.  And as Doug Frisbie, Toyota National Marketing Manager says, "The price of inactivity is greater than the risks of anything we'd be doing in social media."
Let's explore 9 ways you can make a good case for social media programs.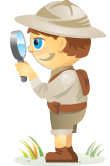 Social media networks are fields of dreams for marketers.  With over 500 million active users on Facebook today, there's no doubt that Facebook is a social media powerhouse.  And although Facebook is a social networking favorite, it's not alone.
Marketers are taking note of many different social media opportunities and beginning to implement new social initiatives at a higher rate than ever before. Here are 3 new studies that show social media is still on the rise:
#1: Small Business Doubles Social Media Adoption
One positive result from the economic downturn is the rapid growth of social media marketing.