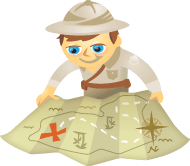 Are you familiar with crowdsourcing? Do you know what the benefits are?
Social media has changed the way businesses engage with consumers—fans and followers don't want to be told, they want to discover. It's no longer a one-way (or even a two-way) conversation.
It's now a multiplayer experience that relies on collective, thoughtful engagement.
Consumers have the tools, time and desire to be involved on a much deeper level than we've ever seen before. There are several distinct ways that you can take these ideas and build social media campaigns that use existing tools and technologies to achieve powerful results.
Today, brands big and small are homing in on the tactic of crowdsourcing, defined as the act of outsourcing tasks traditionally performed by an employee or contractor to an undefined, large group of people or community (a "crowd"), through an open call. Hidden within this utilitarian definition are powerful cultural drivers that can be catalyzed to achieve powerful social engagement and activation.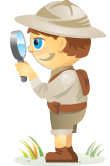 The team at Social Media Examiner recently received a real gold mine of social media insight.  It's a mega report recently released by MarketingProfs called, "The State of Social Media Marketing."  This massive report highlights social media usage, strategy and predictions for 2010.  And this article will bring you a small look at some of the findings from this content-rich report.
By the way, MarketingProfs used a three-tiered approach to craft this study, including consulting with a panel of social media experts, surveying more than 5,000 MarketingProfs readers and asking comScore to mine its panel data.  This approach adds greater integrity and scope to the overall results.