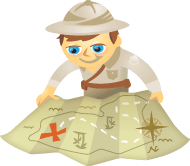 Are you struggling to make social media work for you?
Do you have the right social media strategy for your business?
The challenge of social media is that it's constantly changing.
In this article I'll share five ways to adapt social media for your business.
#1: Do a Social Media Audit
To determine what is and isn't working in your social media strategy, go over the analytics for your posts.
Review your posts over the last three months, six months or year. See which posts got the most traffic, as well as the most shares and other engagement. Adjust your strategy accordingly.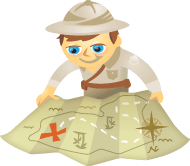 Are you struggling with the challenges of managing large-scale social media?
Do you run social media for a large company?
Maintaining a uniform social media presence in a complex organization is a tall order.
In this article I'll share five key elements for managing company-wide social media.
#1: Be Consistent
Managing social media in a complex organization isn't easy. There are multiple departments and divisions, multiple leaders, multiple policies–all of which can lead to confusion and frustration.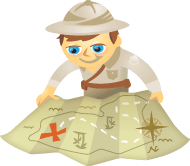 Do you want to create a strong social media content strategy?
Are you looking for tools to help you analyze the content on your competitors' social media profiles?
To create a content strategy that engages and motivates your audience, you need to do a comprehensive social media audit.
In this article I'll share how to perform a social media audit to build a successful social media content strategy.
#1: Identify Your Competitors
Most businesses have already identified the main players in their industry by searching Google or social networks.
If you don't already have a list of competitors at hand, just search for your site on SEMrush to see a list of related providers. SEMrush automatically sorts them by competition level based on how many common keywords the sites rank for in Google.