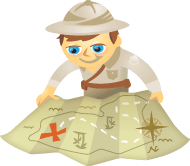 Do you want to improve your Facebook conversions?
Have you considered combining the power of Google Analytics with your Facebook Insights?
Comparing this data can help you find Facebook fans who are most likely to convert.
In this article I'll show you how to identify an optimum audience and match it with your Facebook fans for increased conversions.
#1: Identify Your Buying Audience
First let's look at your website. Google Analytics is the best way to identify which segments of your audience are most likely to convert to your goals. In this section I'm assuming you have a clear understanding of how Google Analytics works, specifically how goals and events work.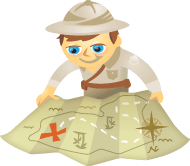 Are you struggling to create a social media strategy for your business?
Lacking insight into the social behaviors of your customers?
No data, no problem!
Chances are your competitors have done all the hard work and all you need to do is look for it.
In this post, I'll show you how to research the competition's social game plan so you can build a solid social media strategy of your own.
Finding the Fundamentals
When it comes to social media marketing, you need to answer a few fundamental questions:
Should your business be on social media?
What networks should you choose?
How do you create a great profile?
What type of content should you post, and when should you post it?
Everyone must answer these questions, including business owners who want to create a strategy for their own business, marketing managers who need to convince their CEO to invest in social media and consultants who create strategies for clients in a wide variety of industries.
Fortunately, you can find answers through the process of competitor research.
Keep reading to discover how to get insight on your competitors.
#1: Comparing Audience Size
While you shouldn't obsess about how many fans or followers your competitors have, noting these numbers at the beginning of your campaign can help you answer the following important questions.