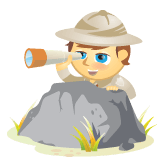 Stacy Teet, a mother of three and former Air Force intelligence analyst, has been described as a Curator of Awesome.
She is a sought-after contributor to up-and-coming social media sites and is a brand ambassador and consultant to national brands.
Keep reading to learn how Stacy stays on top of the changing world of social while managing her busy home life and clients.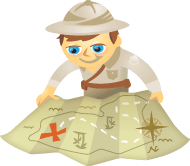 Do your Facebook fans have questions they want answered? Would they like to have access to industry experts who can answer their questions?
Are you aware of the Facebook Friday expert sessions Social Media Examiner has been doing?
Here's how they work.  We bring an expert to our Facebook wall for an hour to answer questions.  The expert gets great exposure and the fans get their questions answered.
These sessions  are a great way for fans to quickly get the information they need. And you can model this for your business. These open Q&A sessions with industry experts are a great way to encourage engagement with your fans and get your updates to show up more in your fans' news feeds.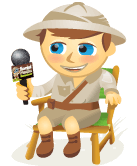 On Monday October 12th, 2009, Social Media Examiner is sponsoring four hours of live video chats with leading social media superstars Mari Smith, Jason Falls, Chris Garrett and Denise Wakeman.
Here's how to participate: Simply click here to enter the live video broadcast room (login with your Twitter ID or as a guest).
Here's the line up:
7am Pacific (10am Eastern): Join Chris Garrett (co-author of ProBlogger) and Michael Stelzner
9am Pacific (Noon Eastern): Denise Wakeman (The Blog Squad) and Michael Stelzner
11am Pacific (2pm Eastern): Mari Smith (Facebook for business guru) and Michael Stelzner
1pm Pacific (4pm Eastern): Jason Falls (Social media strategist) and Michael Stelzner