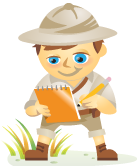 Have you ever wondered how mega-corporations manage their social media initiatives?  Keep reading for a fascinating inside look at Intel Corporation's sophisticated social media initiatives.
I interviewed Ekaterina Walter, a social media strategist at Intel to better understand how the company is using Facebook.
For the last two years, Ekaterina has been part of Intel's Social Media Center of Excellence.  In addition to developing social media policy for their 80,000 employees, the center is also responsible for strategy, training and monitoring.  Ekaterina manages Intel's Facebook page.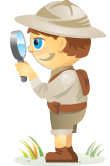 Have any of these questions crossed your mind? "How much time do my peers invest in social media marketing? What benefits are they achieving? Where will they focus their efforts in the future?"
If you've pondered any of these thoughts, look no further.  All the answers are right here in this free report.

Watch the above video for a quick summary.
NOTE: Click here to see the 2011 version of this report.