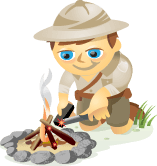 Have you been wondering what's so great about HootSuite's new freemium model? Are you wondering if it's worth the investment? Are you upset about having to pay for something that used to be free?
HootSuite just announced that they've passed their millionth user at the end of November, so it's time to take a deep dive to see what HootSuite is doing and how it's going to impact the social media space. Here's a review of the latest and greatest with HootSuite's new freemium service model.
Last fall, HootSuite announced that they were changing their business model to offer new "premium" services for business customers. All HootSuite users received a message asking them to choose a plan when they attempted to log in for the first time after the change.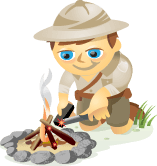 Are you familiar with the term social graph? Can you easily describe what one is, and better yet, why they're significant to the marketing of your business on the social web?
Understanding the concept of social graphs will not only enhance your proficiency with social media marketing today, it will also help you foresee emerging trends. This will significantly help you be fully prepared when new web technologies are launched.
The term social graph was first used a few years ago by Facebook CEO Mark Zuckerberg, specifically in reference to the Facebook platform. Your social graph is a digital map of your personal identity, your primary Facebook friends and everything you share with them.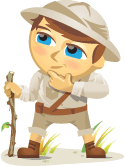 At the Facebook f8 conference earlier this year, founder and CEO Mark Zuckerberg unveiled Open Graph as "the most transformative thing we've ever done for the web" and with that announcement, the disparate strands of the world wide web became more tightly woven.
At the time, and to my surprise, mention of Facebook Credits was minimal at best—but as more information becomes available, it's my prediction that Facebook Credits will be the NEXT major step Facebook takes toward unifying the online experience from simple, social interactions to true social commerce (or when tied to Facebook commerce, labeled as fCommerce).