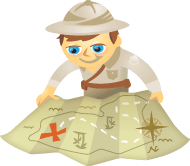 Social gaming is barely 3 years old, and already companies such as Zynga are reportedly earning $500,000.00 per day! And your brand can benefit from this hot market.
"OK, I'm impressed. Now what is social gaming exactly and where do I play?"
At first blush, social games aren't too different from traditional online gaming. Both types focus on entertainment appealing to a wide audience, with simple mechanics and relatively short periods of play.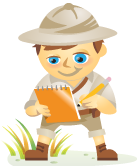 You know the location wars are heating up when a simple search for "Foursquare vs. Gowalla" returns millions of results. And then there's MyTown.  Which of these is right for your helping your local business?
The two hottest location-based social networks—Foursquare and Gowalla—are taking different approaches to the market, and seeing unique uptake patterns as a result.  While these companies have repeatedly said they don't view each other as competitors, the activities on networks are similar.
What's more, several other companies are making the case to be included in the discussion about the top location-based network, including Booyah's MyTown, which has more users than Foursquare and Gowalla combined.
Let's take a look at how the location wars are unfolding and which of these services might be ideal for your marketing strategy.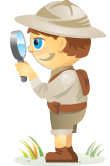 November of 2009 was a big month for Facebook.  And it's not just consumers who are leveraging this titanic network.  Check out these crazy statistics.
ComScore reported that the popular networking site surpassed 100 million U.S. visitors in a single month, joining the elite list of sites (including Google and Yahoo!) that have also reached this milestone.
This major success led to another Facebook record as founder Mark Zuckerman reported they had reached 350 million users in total.
And the impressive stats don't stop there.  ComScore also reported that Facebook took up 5.5% of all time spent online in the U.S. during the month of November.  Considering how big the "online world" actually is in terms of web pages, this was no small feat!  Check out this image: