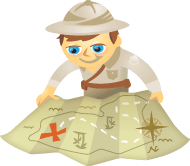 Twitter is a great tool for conversations, building community, finding brand advocates and reading the latest news. That's why celebrities, athletes, your competitors—and hopefully you—are on Twitter.
The growth and usage of Twitter is not surprising. Compete.com estimates approximately 21 million unique monthly visitors, and a quick search on Twitter yields a variety of conversations from music, sports, politics, events and products.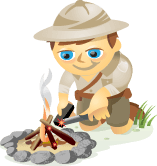 Real-time search is bringing social media to search engines. And that means a whole new dynamic for businesses using the social web.
With Twitter and Facebook updates appearing in Google search results, many businesses are trying to figure if this is good or bad—and what to do next.  Ziff Davis featured this blog post a while back.  It got me thinking about the implications of the real-time web and how businesses can navigate through these rough waters.