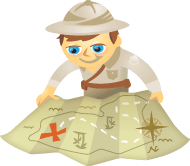 Are you tapping the social media data stream? Inside that river of data lives great insight that can give your business an edge.
Social media allows you to match data generated by social interactions with individual's preferences and general interests. This creates useful profiles that give marketers insight into how to tailor future offers and products to their customer base.
In this article I'll show you five ways to use the data generated by your social network profiles—and those of your competitors—to expand your reach and sales.
#1: Listening Data
Nearly every social media plan tells you to begin by "listening," but what are you listening for? Monitoring news related to your local business environment and industry can give you a sense of the conversation around your products or services, but social listening allows you to expand this information and make it more relevant.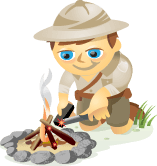 Are you familiar with the term social graph? Can you easily describe what one is, and better yet, why they're significant to the marketing of your business on the social web?
Understanding the concept of social graphs will not only enhance your proficiency with social media marketing today, it will also help you foresee emerging trends. This will significantly help you be fully prepared when new web technologies are launched.
The term social graph was first used a few years ago by Facebook CEO Mark Zuckerberg, specifically in reference to the Facebook platform. Your social graph is a digital map of your personal identity, your primary Facebook friends and everything you share with them.