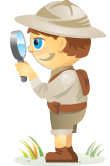 There are some interesting studies surfacing lately in the world of social media.  Here's a summary of three recent research findings covering the benefits of social media marketing, how forums help brands and how businesses are employing social media marketing.
#1: 50% of Small Businesses Say Lead Generation is Biggest Benefit of Social Networking
According to the "Small Business Marketing Forecast 2010" from Ad-ology, lead generation is the biggest benefit of social networking for U.S. small businesses.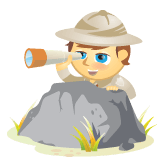 "Be yourself."  It's one of the rules of social media. If you're blogging, tweeting or Facebooking for business, be real—or you won't be followed.
Yet, how do you pull off "authentic" while maintaining the company brand message?
It's tough enough for a small business. What if you're #2 on Business Week's best global brands list, with nearly 400,000 employees across 170 countries?
At IBM, it's about losing control.
"We don't have a corporate blog or a corporate Twitter ID because we want the 'IBMers' in aggregate to be the corporate blog and the corporate Twitter ID," says Adam Christensen, social media communications at IBM Corporation.