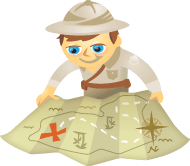 Do you advertise on social channels?
Want to reach your audience more effectively?
By combining CRM data with social data, you can enhance your ad targeting.
In this article you'll discover how to integrate CRM and social data to improve Twitter and Facebook advertising.
What Are CRM Data and Social Data?
Every action people take online creates data. Each interaction, email signup, survey question and social engagement helps you learn more about your target audience and create customized online experiences that can influence the bottom line.
Two big sources of user data—CRM and social media—fit together perfectly for digital marketing campaigns. They're like two long-lost friends finally joining forces and making magic happen.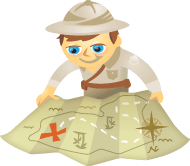 Are you looking for new ways to generate leads with social media?
Could your online lead generation program use an upgrade?
If so, you're not alone. Only 40% of marketers feel their current online marketing mix meets sales pipeline needs.
In this article, I'll show you three ways marketers can increase and track qualified leads via social media.
What's the Real Lead Generation Problem?

B2B marketers often peg social media as a brand awareness vehicle, not a lead generation tool. But if you haven't given social lead generation a shot, your business is missing out on a lucrative marketing channel.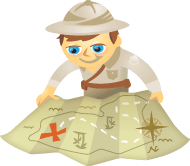 Do you blog? Are you active on social media?
Have you integrated your blogging with your social activities?
Blogging can help you improve your social media marketing.
In this post, you'll discover four tips to enhance your social media efforts using your business blog.
#1: Share Your Blog Posts in Your Social Status Updates
Not sure what to post on your Facebook wall or Twitter profile? How about links to your blog posts?
The rule of thumb is to have a 80/20 split with 80% of your updates not self-promotional and 20% self-promotional. If you use the 20% self-promotional updates to share links to your blog content, you'll give your followers something more valuable to read than a product or service sales page.