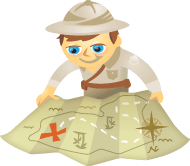 How many of your fans, readers and followers use a mobile device?
Have you considered how mobile can benefit your business?
Consumers expect companies to communicate seamlessly–not only from one social platform to the next, but also from one mobile device to the next.
In this article I'll share seven ways you can tweak your social media to appeal to mobile users.
Why Consider Mobile Users?
Users are spending more time accessing social media from mobile devices compared to desktop computers.
How much more? Pinterest users are 92% mobile; Twitter users are 86% mobile; Facebook is 68% mobile; and Tumblr is 46% mobile.
Given those numbers, it's imperative that companies recognize the importance of delivering social media messaging that caters to and targets mobile device users.
#1: Make Facebook Tabs Accessible
Facebook tabs are an integral part of marketing your business on Facebook and a good user interface experience is important for your tabs.
You don't want your users to waste time trying to view or navigate your custom Facebook tabs, you want them to easily read and interact with each tab.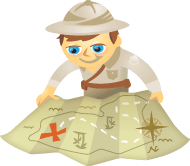 Are you looking for new ways to generate leads with social media?
Could your online lead generation program use an upgrade?
If so, you're not alone. Only 40% of marketers feel their current online marketing mix meets sales pipeline needs.
In this article, I'll show you three ways marketers can increase and track qualified leads via social media.
What's the Real Lead Generation Problem?

B2B marketers often peg social media as a brand awareness vehicle, not a lead generation tool. But if you haven't given social lead generation a shot, your business is missing out on a lucrative marketing channel.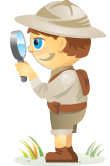 Are you wondering what the changing social trends are for consumers?
If so, look no further.
In Nielsen and McKinsey's Social Media Report, consumers were surveyed to discover how they use social networks.
Here are seven key findings from that report.
#1: More Time Invested in Mobile
The survey found that consumers are increasingly looking to their smartphones and tablets to access social media.
While the PC is still the most widely used device when it comes to social media consumption, the study found that time spent on mobile apps and mobile websites accounted for a 63% increase (compared to 2011) in total time spent.
Additionally, 43% of users said they use smartphones to access social media, while 16% connect using a tablet.