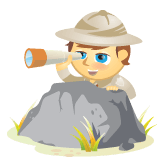 Do you want to increase your sales, but don't have money for advertising?
Would you like to grow your business using social media?
In this article you'll discover the social media "Secret Sauce" that anyone can use to grow their business without spending money on advertising.
The Cheapskate's Guide to Marketing
Alison Prince–a self-described "cheapskate at heart" and owner of Pick Your Plum, an online retailer specializing in limited-time discount deals–grew her business 800-fold using what she calls her "Secret Sauce".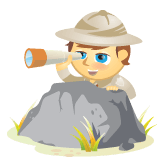 Many salespeople swear by cold calling. But the inherent problem with it? Interrupting people when they're otherwise engaged. The person might be amenable – or might be turned off.
"We spent a lot of time cold calling or direct emailing," said Craig Robertson, co-founder and CEO of ecycler.com. "We would catch people when they were busy and they didn't want to talk to us."
ecycler.com, founded in 2009, is an Internet-age twist on the cash-for-cans concept. Rooted in the belief that one man's trash is another man's treasure, the site connects recycling discarders with collectors for mutual benefit.