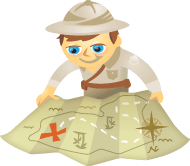 Do you use SlideShare as a marketing tool?
Are you looking for creative ways to use SlideShare for your business?
SlideShare is a great place to promote attractive, useful presentations to get the visibility you need.
In this article you'll discover how SlideShare can generate free exposure for your business.
Why SlideShare for Your Business?
Most social media marketers are focused on Facebook, YouTube, Twitter, Instagram and LinkedIn. But are they missing the boat? Out of all of the social platforms out there, SlideShare is the most overlooked and underutilized.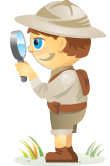 Welcome to our weekly edition of what's hot in social media news.
Finalists: Top 10 Social Media Blogs 2012
We received over 750 nominations for our fourth-annual Top 10 Social Media Blogs contest (the blogosphere's biggest contest for social media blogs).
The list of 24 finalists is pretty impressive! Take a look for yourself below.
The judges: Our judges include Gini Dietrich (co-author, Marketing in the Round, founder and CEO of Arment Dietrich), Marcus Sheridan (co-owner of River Pools, founder of The Sales Lion) and Michael Stelzner (author, Launch, CEO of Social Media Examiner and host of the Social Media Marketing podcast). They are currently finishing up their reviews of these sites.

Here are the finalists (in alphabetical order):