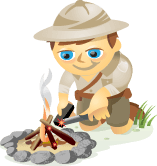 Are you familiar with the term social graph? Can you easily describe what one is, and better yet, why they're significant to the marketing of your business on the social web?
Understanding the concept of social graphs will not only enhance your proficiency with social media marketing today, it will also help you foresee emerging trends. This will significantly help you be fully prepared when new web technologies are launched.
The term social graph was first used a few years ago by Facebook CEO Mark Zuckerberg, specifically in reference to the Facebook platform. Your social graph is a digital map of your personal identity, your primary Facebook friends and everything you share with them.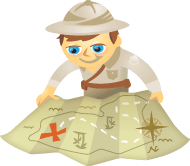 Want to build your personal brand? There are few tools as powerful as social media for quickly building a positive personal brand. Whether you're focusing on a global audience or a local one, social media can help you get visibility and help you forge connections.
In this article, I'll share some tips to help you leverage social media to gain more exposure.
#1: Reap What You Sow
What are you aiming for? What is your goal?
If you want to get yourself known, social media is a great way to build visibility and a platform. Getting known might be your goal or it might be a means to an end. Again, social media can help you build connections that pay off in terms of opportunities and offers.