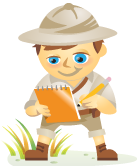 I'm guessing many of you are still sitting on the fence when it comes to putting your business on Facebook.
"Let me get this straight," you may say. "You want me to use Facebook to market my business? Are you crazy?"
Not if you provide products or services to postmenopausal women. Women over the age of 55 make up the fastest-growing Facebook segment, according to Paul Dunay and Richard Krueger, authors of Facebook Marketing for Dummies.
Would your product or service appeal to anyone over 35? "The fastest-growing demographic is the 35- to 54-year-olds… the next fastest-growing demographic is the over-55 crowd."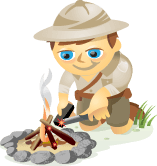 Posterous is a social media platform where it's very easy to post just about anything—photos, videos and words.  You can set up your account and publish content simply by sending an email. Yes it's that simple!
Posterous is known as the most "social" networking place of social media. It's also the ideal solution for sharing content that's too long for a tweet and too short for a blog post.
There are many different reasons and motivations to create a free Posterous account. Let's have a look at the 7 most common reasons for businesses to use Posterous.