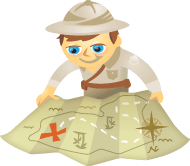 Almost anyone these days can throw together 140 characters and call it a tweet. But to use Twitter for maximum business impact there are many tried and true content sources ready to be used.
In this post I'll introduce practical ways to use good content for your tweets, everything from A to Z.
#1: Answers
Think about the questions your customers and prospects asked you this past week. Or maybe there are the repeat questions you've already answered on the FAQ page of your website.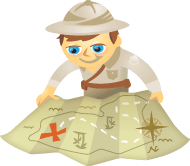 Want to build your personal brand? There are few tools as powerful as social media for quickly building a positive personal brand. Whether you're focusing on a global audience or a local one, social media can help you get visibility and help you forge connections.
In this article, I'll share some tips to help you leverage social media to gain more exposure.
#1: Reap What You Sow
What are you aiming for? What is your goal?
If you want to get yourself known, social media is a great way to build visibility and a platform. Getting known might be your goal or it might be a means to an end. Again, social media can help you build connections that pay off in terms of opportunities and offers.