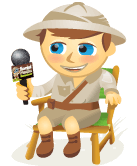 In this video I interview Frank Eliason regarding the connection between customer service and social media. Frank is now Senior Vice President of Social Media at Citigroup and is also known for his previous role at Comcast.
Frank is a pioneer in using social media for customer service and in this video he talks about what has changed over the last few years. He also shares tips for companies to improve customer support.
You'll find more takeaways below. Be sure to leave your comments after you watch the video.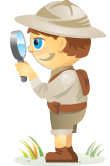 Social media networks are fields of dreams for marketers.  With over 500 million active users on Facebook today, there's no doubt that Facebook is a social media powerhouse.  And although Facebook is a social networking favorite, it's not alone.
Marketers are taking note of many different social media opportunities and beginning to implement new social initiatives at a higher rate than ever before. Here are 3 new studies that show social media is still on the rise:
#1: Small Business Doubles Social Media Adoption
One positive result from the economic downturn is the rapid growth of social media marketing.