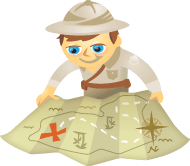 Do you search for information on social media?
Did you know that Boolean search isn't just for search engines?
Many of the main social networks accept some form of traditional Boolean search operators, as well as their own, to help users identify specific information about content, brand mentions, even other users.
In this article I'll show you how to use Boolean search on Twitter, Facebook and Google+ to get more detailed information from social media.
Why Use Boolean Search?
Boolean search can help you get a better idea of what's being said about your products and services online, especially within a specific niche like an area or topic. The more specific a search is, the more accurate the information it reveals.
Let's look at how Boolean search works on Twitter, Facebook and Google+.
#1: Filter Twitter for Topical Tweets
Twitter has a robust search section that uses traditional Boolean search operators. This screenshot of Twitter Support shows a number of them.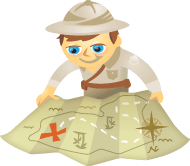 You've likely heard stories about how big companies are using Twitter as a powerful listening tool.   And although Chris Brogan has been telling us to grow bigger ears for a while, what are you actually doing about it?
Do you want to improve your Twitter listening skills? Here's a closer look at how to monitor your brand, yourself or your competitors using Twitter (and you don't need to be a big business!).
Why Is Twitter an Ideal Listening Tool?
Here's why Twitter is one of the best social media platforms for listening: