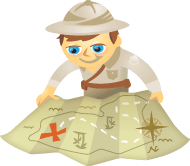 You've heard this: "A picture is worth a thousand words." But can it actually help you engage with customers and prospects?
In this post, I'll share ways you can ensure your images provide the best experience they can; ones that will help keep the conversation flowing.
Among the topics covered in this post are tools, tips and strategies that can be used to enhance the visual representation of your business.
As I've done in the other posts in the 26 Tips series, this post provides an easily digestible A-Z guide to which you can return time and again.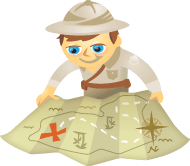 A compelling, active Facebook fan page should be an integral part of your marketing plans. With its 350 million users and average daily session time of 25 minutes, Facebook provides an exceptional opportunity for visibility, Google indexing, live search ability, and fan engagement—whether you're a solopreneur, a large brand or anywhere in between.
But, if you build it, will they come? And if they come, will they stay and engage?
There are two primary components to Facebook fan page engagement: 1) Sharing quality, relevant content and 2) inciting comments.  In this article I'll tell you how to best engage with Facebook fans.