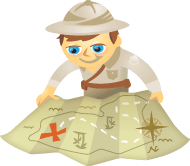 Are you using videos to market your business? Are you wondering how to get started?
Do you need some ideas to improve your videos?
We asked our writers to share their best tips on how to make video marketing easy for you.
How to Get Started Creating Videos
#1: Try video now
My biggest tip is to try video out, see if it works for you. I resisted video for so long due to my shyness, but when I did put some videos out there my audience reacted so warmly (and forgiving of my goofs) that I wish I had tried sooner.
You don't need professional gear, expert editing skills and software, and you don't need a fancy script. You don't even need to be super-confident in front of the camera.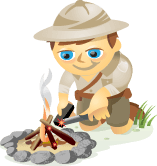 Are you looking for the hottest new social media tools and services? We asked our team of Social Media Examiner writers to share their best new social media discoveries.
What follows is an amazing list of social media tools you've likely never heard of—covering a wide range of categories:
Tools for pictures, video, audio and screen capture
Tools to measure and track results
Tools to manage content
Blogging tools
Twitter tools
Other social media tools
Try them out. And be sure to report back here with your thoughts.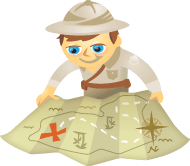 Have you considered video blogging?
In the age where online reality is replacing actual reality in every facet of our lives, having YOUR face behind YOUR virtual real estate is paramount for people to feel close(er) to you.
This blog post will be your comprehensive guide.
Why Video Blogging?
Video blogging helps you build connections with your viewers like no other blogging format. The close second is perhaps audio.
A case in point is Michael Stelzner. He's the face behind your favorite business blog SocialMediaExaminer.com, and he used this method to introduce himself and his website to his audience in a very effective way. Have you introduced video content to your personal or business blog? If not, why?