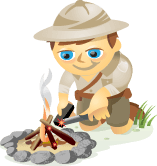 Social media is about engagement, so there's often quite a large debate about adding any automated elements to a social media campaign. Because let's face it—no one wants to follow an account that's essentially a bot. Or do they?
While some automation tools do nothing but make your social media profile look like an announcement board, other tools can be used to sync right into your normal engagement to give it a helpful boost.
Here are some Twitter automation tools, services and tips, which when used the right way, can be a valuable addition to your social media strategy. And when I say the right way, I mean that you should be using these to supplement your regular social engagement and not only using these tools to give your account the look of activity.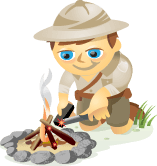 Are you avoiding Facebook for marketing?  Maybe you're wondering, "Why should I care about Facebook?"
There's a lot of misconceptions and frustrations floating around when it comes to Facebook.
In this article, I'll help debunk some of the big Facebook myths that may be preventing you from an amazing opportunity.
Why Facebook Marketing?
First and foremost, Facebook, like other social media, is a phenomenal way to become more visible and successful by making a face for yourself online.
Facebook is now the largest social network on the planet with over 500 million active users, long ago surpassing former social networking giant MySpace—and it continues to grow at 1 million new users a week.
Considering those numbers, you have to ask yourself—do you think your target market might be there? And if you're not there, what might you be missing?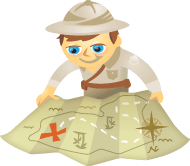 One of the major objections I hear about social media is about time.
Do any of these sound familiar? "Who has time?" "You expect me to do all this on top of my normal duties?" "How do you fit everything in?" … and so on.
I am not going to lie to you. Social media does take time. In fact, time is going to be one of your major hidden costs of doing business on the Internet.  And for some of us, that time could be wasted if we are not careful.
You need to watch where your time goes to ensure you're spending it efficiently and with the desired impact.  Here are five tips to help you.