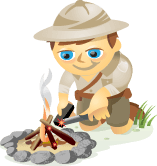 Are you looking for tools to simplify your social media activities?
Many businesses feel overwhelmed when implementing their social media marketing.
Sometimes the solution is to focus on the right social media tools for your business.
We asked social media experts for their most valuable tool for small businesses using social media.  Here are 13 tools to help you execute your social media strategy effectively.
#1: Crowdbooster
Crowdbooster is my tool of choice to manage social media activities on Facebook and Twitter.
This tool does many things to help me save time and streamline activities.
For example, it auto-posts on both my Facebook page and Twitter, tracks my new fans and followers, and gives me stats on how many times my content has been shared and retweeted.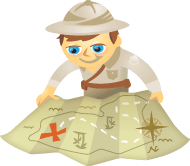 Twitter is a powerful marketing tool.  But have you considered using the power of Twitter to enhance marketing efforts—social media or not?  This article will show you how.
Most people talk about Twitter in terms of getting to know people, building lists and using followers.  But for marketers and business owners, that's just the start.
The Laser Focus of Twitter
One of the reasons I prefer Twitter to Facebook is that it's much more focused, and in that regard, is much more business-oriented. As opposed to Facebook, where business and social are separated by pages and profiles, Twitter combines it all together in an easy-to-follow format.