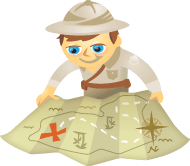 Do you have many subgroups (or tribes) your business relies on? Have you figured out how to connect with these groups?
Some brands, like Wachovia, use a single corporate channel for all of their social media efforts. Other brands, like Kodak, created multiple corporate channels that are managed by individual business units.
Why Tribes?
As businesses look toward new opportunities to grow their presence, it may be time to reconsider your strategy about tribes and determine whether you're truly delivering "value" to your followers.
Marketing segmentation offers an interesting opportunity to continue to grow your following while delivering highly targeted content that is relevant to your most profitable customer segments.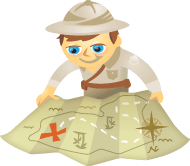 Is social media NOT working for your company? Have you tried to show the return on investment (ROI) and it's still negative?
If you've been using social media for a while and you're still waiting for it to deliver positive revenue, here are some tips you can employ when your social media strategies are struggling to produce.
When you start any kind of social media activity, the ROI will probably be negative. Building revenue from social media activities takes time because you have to develop trust with your audience first.