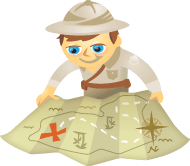 Are you using social media to keep your existing customers happy?
Do you want to figure out how to drive revenue from existing customers through the social channel?
This post will give you 5 tips to gain more revenue from your existing customers using social media.
Why Focus on Existing Customers?
For many companies, connecting with their existing customers is a natural fit for social media. These companies are seeing conversations about their brands, their competitors and their industry that provide them with an opportunity to engage others in dialogue.
There are two types of strategies that revolve around existing customers on the social media channel. The first is to offer customer service help through the social channel. We've seen excellent examples of this with Comcast and Boingo, which have successfully addressed customer concerns through social media.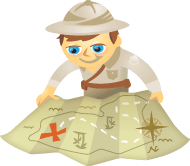 Are you looking to build a community management strategy for your business?
Here are five ways to get started building an effective community management strategy.
Social media allows great opportunity for building relationships and communicating directly with customers. To facilitate these relationships, the role of community manager is becoming increasingly important for all types of businesses.
Usually, community managers are the social media voices of their brands, fulfilling multiple roles including social media strategists, customer service managers, content creators, product managers and evangelists.