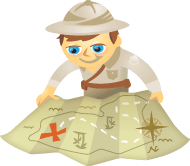 Is your business running out of content ideas?
Content is the fuel for your social media rocket ship and the foundation of any solid presence in the social sphere. Your content cannot be everything to everyone; however, you can be relevant and provide value to your target market.
Generating compelling content that people want to consume can increase your website traffic and help you attract and retain a dedicated following. In order to produce quality content, you're going to need a good source of raw material to continually draw upon.
Here are 11 proven tactics to help you never run out of content: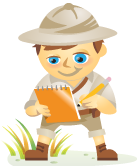 I recently interviewed Guy Kawasaki, co-founder of Alltop.com and the author of the bestselling book, The Art of the Start. His latest masterpiece is called Enchantment: The Art of Changing Hearts, Minds, and Actions.
In this interview we talk about what makes for great content, how he came up with the title of his latest book, what Enchantment means for business, why businesses need to embrace nobodies and how he promoted his book. (Be sure to listen to the MP3 of this interview below.)
Mike: Most of our readers are marketers and business owners. Can you explain what Alltop does for them and why they might find it useful?
Guy: One of the functions of marketers, PR people and social media people is they need to keep on top of things.
The vision of Alltop was that we should aggregate RSS feeds for people by topic and create essentially an online magazine rack so that you could go to one place and say, "Okay, these are all the social media blogs and websites aggregated in one place." It's the five most recent stories from each source, and we give you a preview of the first paragraph of each story so you can see if you really want to click through.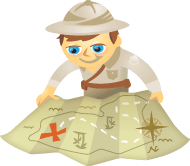 Let's be honest, you don't just want your voice to be added to the conversation; you want your voice to be heard, repeated, and valued—and your message to be influential.  Ultimately, you're after influence.
So what better way to understand social media than by looking at the fundamental principles of influence as taught by Dr. Robert Cialdini, professor of psychology and marketing at Arizona State University? In his seminal book, Influence, Cialdini covers six "weapons of influence"  that are hardwired into our social and cognitive minds.  In other words, we can't help but behave in accordance with these laws of social interaction.
Does this sound like something useful to keep in mind during your social media engagements?  Well, let's take a look six powerful persuasion techniques: